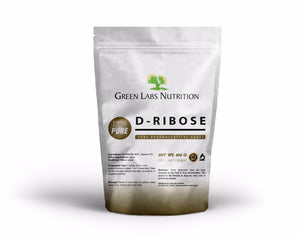 FREE PRECISE SCOOP INCLUDED
D-ribose is a component of adenosine, forming ATP. Ribose plays a very important role in the ATP rebuilding process, and supplementation with this substance can bring positive effects to people who are doing weight training.
Ribose is used by athletes to increase the rate of ATP synthesis in the body. Unlike creatine, ribose does not work on ATP at rest, but it exhibits very active ATP synthesis accelerating during intense training when the muscle is stimulated. Ribose also acts on extracellular ATP, which has potentiating effects and delaying the appearance of fatigue, as well as extends the blood vessels.
As many studies have shown, ribose increases the strength of athletes, but - interestingly - does not result in muscle gain. Also note that ribbing limits the loss of strength, so training may take longer. However, it is not a useful substance during post-training regeneration.
Ribose is perfect for those who undergo intensive, often repetitive physical exercise. It will perfectly complement the supplement of athletes and those who undergo strength training. However, to properly use the benefits of riboflavin, you should know when and where to take it. Ribose is a substance to be introduced gradually, starting with a small dose and gradually increasing it. However, keep in mind that the initial dose cannot be too low (eg 1 gram) because the body does not respond to small amounts of ribose. Because of the fast action of ribose and its maximum effectiveness during intense exercise, it is recommended to take it for about one hour before training. It is also important not to take ribose after workout, as it can slow down the regenerative process and cause side effects such as headaches and a feeling of temporary weakness.
Increase ATP synthesis
Delaying fatigue during excersise
Extends blood vessels
Extends posiibility of training