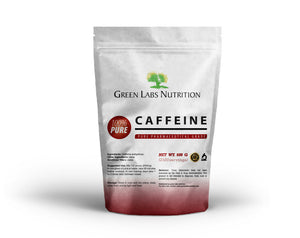 Caffeine has stimulatory properties by acting on the cortex. Causes better concentration, prolongs concentration, reduces fatigue and drowsiness. Some studies indicate that it improves logical thinking and memory. However, this is a short-term effect and with the expulsion of caffeine from the body is killed. The average half-life of this compound in the body is 4 hours (each has a different sensitivity to caffeine - faster metabolism, for example, in smokers). Caffeine is a compound used in painkillers because it alleviates pain and tension, and also affects the release of dopamine - the hormone responsible for the feeling of satisfaction. In addition, caffeine can lower the histamine in the body (a compound responsible for allergic reactions). It is also used to treat bronchial asthma because it expands the bronchi. There are more and more scientific reports that coffee consumption may reduce the risk of type 2 diabetes and some cancers, but this has not yet been proven.
Features:
Stimulates the central nervous system, improves concentration
Improves reflexes
Raises mood
It narrows the cerebral vessels so it helps in migraines.
It affects the release of dopamine - the hormone responsible for the feeling of satisfaction
It widens the bronchi (helps in the bronchial asthma attack)
Increases body functions