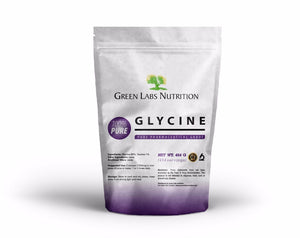 FREE PRECISE SCOOP INCLUDED
Glycine is an endogenous amino acid that acts as a neurotransmitter - a substance responsible for mediating signal transmission from the central nervous system. The use of glycine reduces the signs of depression, improves the quality of sleep, and supports memory and concentration.
Glycine has a number of other advantages. Specialists in the field of supplementation recommend consumption of glycine due to its participation in the synthesis of erythrocytes, hemoglobin and components of nucleic acids, the presence of detoxification processes in the body, participation in the biosynthesis of glucose and creatine, as well as anti-inflammatory.
Glycine It is used in cases of such conditions as ulcers, contusions, prostate problems, benign prostatic hypertrophy, degenerative disease, kidney disease, an anticancer prophylaxis element.
Supplementation of glycine should be from 1 to 3 g of the product. In the case of treatment of osteoarthritis, two doses of the product should be used in the amount of 5 g. Portions should be divided evenly, taken in the morning and in the evening.
An effective neurotransmitter
It norms and supports many body functions
It supports the absorption of glucose and creatine