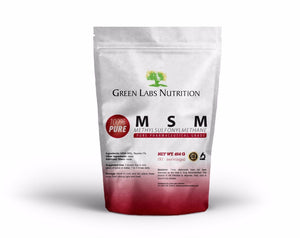 FREE PRECISE SCOOP INCLUDED
Organic Sulfur (MSM, Methylosulfonylomethane) has amazing prophylactic and therapeutic properties. The discovery of these properties is one of the greatest discoveries of orthomolecular medicine. It has detoxifying, anabolic and rebuilding properties.
With calcium and phosphorus, sulfur is the third most common mineral in our body. An adult male of average height and weight of 70kg has about 140 grams of sulfur in the body. Nearly half are found in muscles, skin and bones.
With MSM You will be probably able to make faster recovery in case of :
Damage caused by accidents, burns, cuts, etc.
Osteoarthritis and rheumatoid arthritis
Fibromyalgia
Back pain
Headaches, migraines
Muscle aches
Bursitis
Elbow tennis player and others