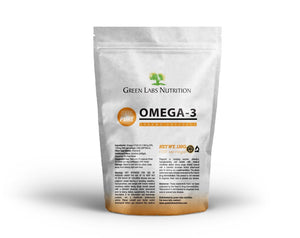 Omega-3 acids help prevent diseases, preserve youth and improve mood. Omega-3 acids are an exceptional building block of our cells. Thanks to them, the cell membrane works better, and it improves all life processes.
Omega-3 acids can protect against the development of cancers, but those from fish are more effective (even eight times) than those from plants. Systematically supplemented levels of omega-3 fatty acids have a large impact on the high efficiency of thinking, understanding, memorizing and even creativity throughout our lives.
- Lowering the level of bad LDL cholesterol
- An increase in the level of good HDL cholesterol
- Improving the functioning of the body's cells
- Relief of joint pain, improvement of flexibility.
- Support for natural immunity