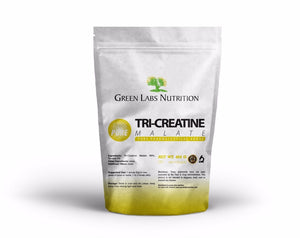 FREE PRECISE SCOOP INCLUDED
Creatine malate act in a similar way to creatine monohydrate, responsible for transporting ATP to the places where energy is most needed - to the muscles. However, it should be remembered that the creatine itself added to the body in the form of a supplement does not give the desired effect. It has been transformed into phosphocreatine in the muscles of a compound that facilitates the transport of energy. Compared to monohydrate, creatine malate gives slightly better results as a means of promoting muscle tissue. Although the overall weight gain is lower, the muscle mass obtained with the malate supplement is better, because there is no such spectacular bloat effect.
In addition, creatine malate is faster and easier to dissolve in water. This powder is more comfortable and seems easier to digest due to the aquatic environment.